Welcome to the URGENT RUN 2017

REGISTER NOW
ORGANISE AN URGENT RUN IN YOUR TOWN OR CITY
We're calling on companies, NGOs, community groups and individuals like yourself, to join us by hosting an Urgent Run event in your town or city, wherever you may be!


Your event can be either public or private and could even include a fundraising element, where funds generated would go towards improving sanitation conditions all over the world. Feel free to explore event ideas from last year, which included a fun run, a competitive run, a relay event and a town hall meeting. You may even come up with your own creative ideas for the event!


Host your very own fun, inclusive, sanitation-themed event to engage people with
the global sanitation challenge. Organise your Urgent Run event in November 2017 (preferably before or on World Toilet Day on 19 November)!
Click Here for Organizer's Pack!
WAYS TO GET INVOLVED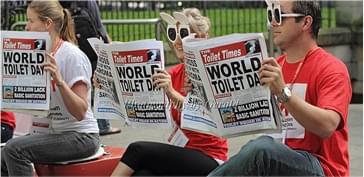 Fundraise
Support our crucial sanitation work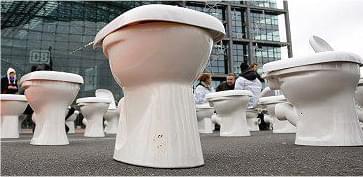 Host an Urgent Run
Engage your community in the sanitation movement
Join An Urgent Run
Find an event happening near you